Here is a translated guide that can help you get hosting in one Japan's fastest and most reliable web hosting available!
1. Go to Xserver's site  and click the apply button which is marked in red as seen in the screenshot below.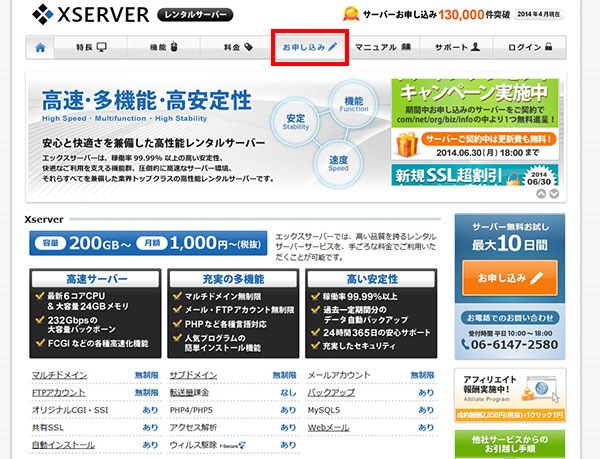 2. Next, make sure you click on the first tab as indicated (#1) and then click on the orange button (#2) to start the application process.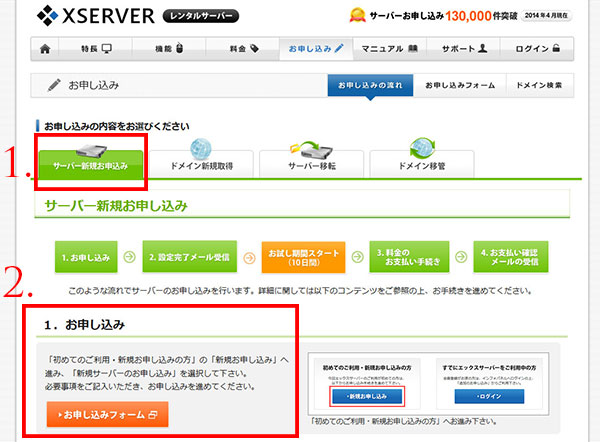 3. Click Apply for a new account as indicated. The box on the right is for people who already have an account with Xserver.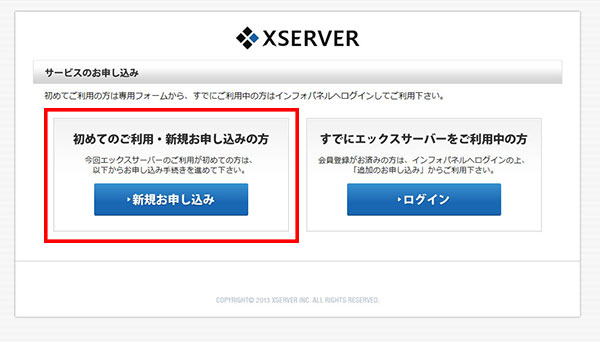 4. Terms of Agreement. Basically states that you won't use their hosting services for illegal activities or for pornography; they are not liable for circumstances they can't control and etc.
Press Agree as marked in the image.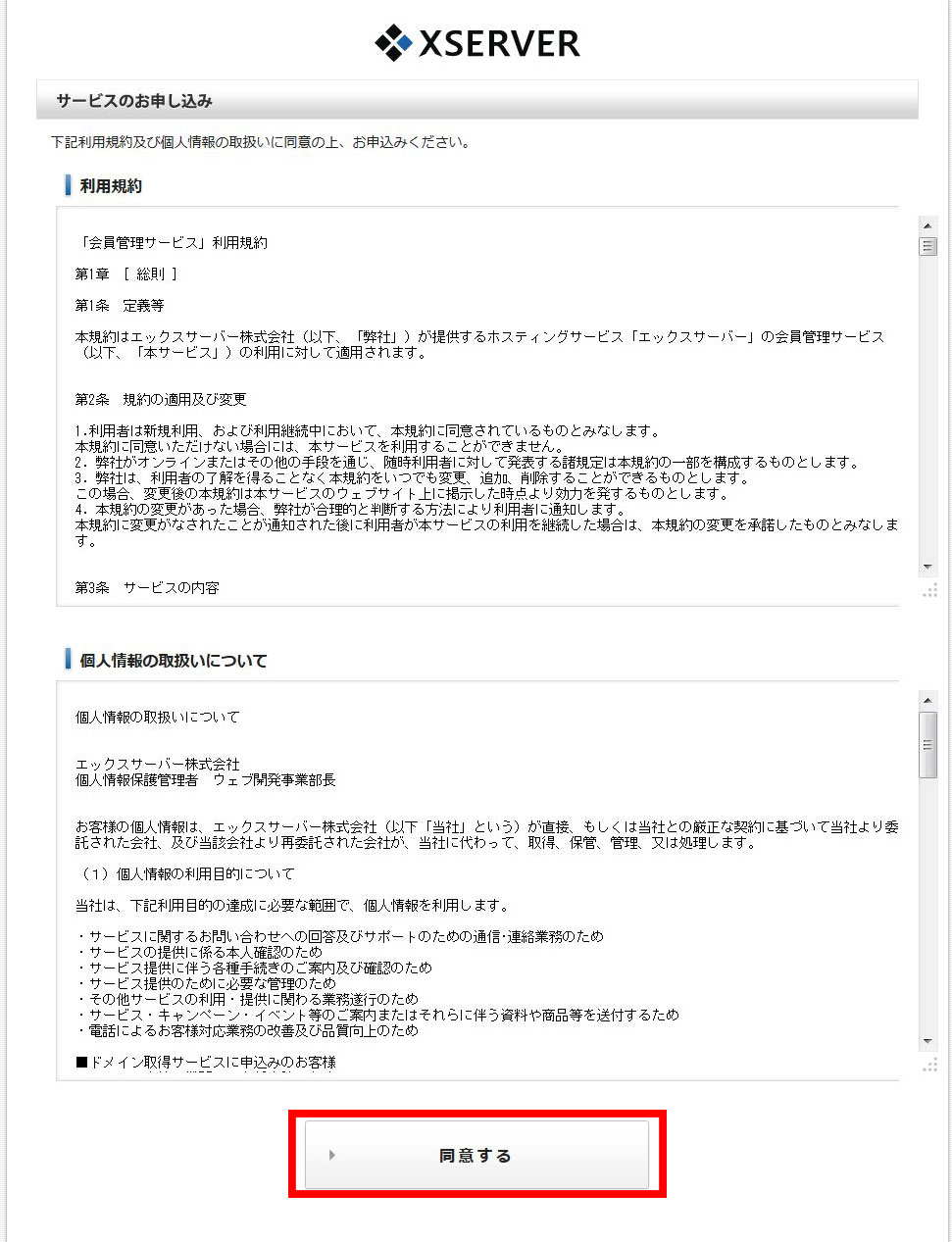 5. Once you agree, you will be taken again to verify which service you want. Click New Server Application.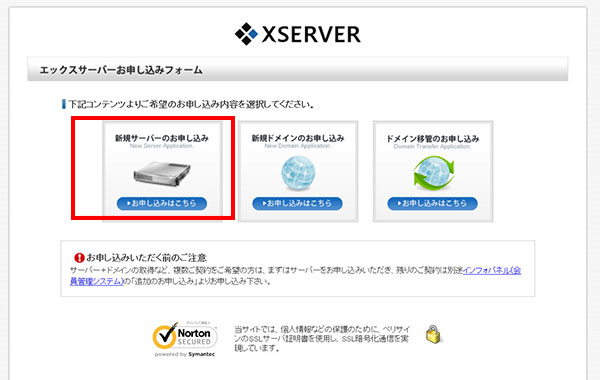 6. Type in the whatever name you want your user account to be.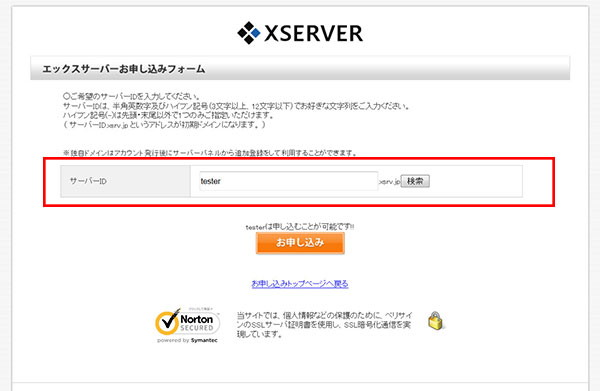 7. Write in your personal details. Everything in red is mandatory. (See more below for details)
A. Enter your email address.
B. Enter your email address again for confirmation.
C. If you are using this as an individual, leave it as is. If your using this as a business, select the second option.
D. This is optional. This is just asking the name of your company.
E.  Enter your name.
F. Enter your name in Hiragana. (please use Google or a Japanese friend  to help with this!)
G. What is your Postal Code in Japan (ZIP code)
H. Address in Japan (City, District, Village)
I.  Address in Japan (Name of street, house number, apartment number)
J. Your telephone number in Japan (This could be a landline or a cellular phone number)
K. Select your Xserver Plan. they offer and the plan I recommend you get.
8. Once you enter those details, you will need to select whether to pay online via credit card or through a bank deposit from a Japanese convenience store. I usually choose to pay via credit card but not many people have credit cards so use bank deposit option. Either way, you have up to 10 days to make the payment as Xserver gives you 10 full days as a free trial. The only limitation you have with the free trial service is that you cannot activate the FTP.
TIP: Although Xserver does offer domain name registration, they are a bit expensive. I recommend you get your domains from GoDaddy because they are well priced the world's largest domain registrar! Just don't use GoDaddy's Web Hosting because that's not their specialty.